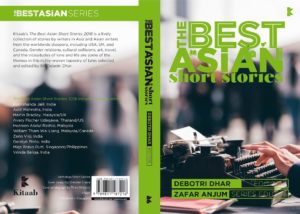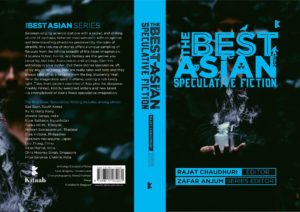 Books:
Name, Place, Animal, Thing: A collection of short stories
Anthologies: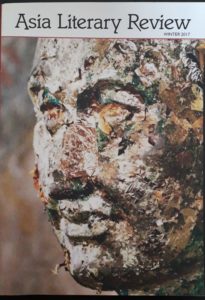 "Cosmic Dance," The Best Asian Short Stories, Kitaab International, Singapore, 2018.
"The Collision of Parallels," The Best Asian Speculative Fiction, Kitaab International, Singapore, 2018.
"Paying the Piper," Distant Echoes, Vol.1, MKS Publishers, 2015
"Message History," Across the Ages, Pageturners Publishing, 2014
"The Golden Knife," "Versions of Reality," Shades of Sin: Behind the Mask, APK Publishers, 2013
"Stranger Anxiety," City of Gods, Unisun Publications, 2012
"Virtual Reality," Crossroads, Grey Oak Publishers, 2011
"Stick Figures," "Dialects of Silence," Urban Shots, Grey Oak Publishers, 2010
"Hourglass," Two is Company, Unisun Publications, 2010
Short stories: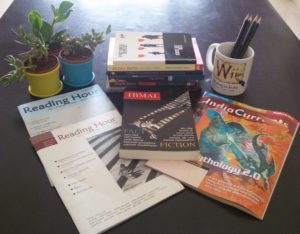 "The Ship of Theseus," Coldnoon (International Journal of Travel Writing and Travelling Cultures), September 2018
"At Loose Ends," Asia Literary Review, Issue 34, November 2017
"Alcatraz," India Currents, September 2010
"Fatherhood," Juggernaut Writing Platform, June 2017
"Fifteen Minutes of Fame," Himal Southasian, November 2016
"Siege," Muse India, Mar-Apr 2016 issue.
"The Closed Door," Out of Print, March 2015 issue for which the magazine won the National Laadli Media and Advertising Award for Gender Sensitivity 2014-15
"Kings and Sons," New Asian Writing, August 2014
"For Sale," India Currents, September 2012
"Arribada," Reading Hour, Jul-Aug 2011 issue 
"Blue Tarpaulin," Reading Hour, Jan-Feb 2011 issue
"Sepia Tones," The Shine Journal, May 2010
"Only a Girl," Long Story Short, April 2010
"Cross-dressing," India Currents, September 2010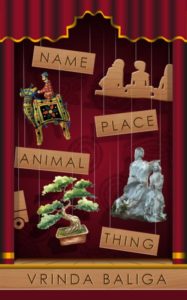 "Sound Bytes," Temenos (literary journal of Central Michigan University), Fall 2009
"Detour," flashquake, Summer 2009
"A Small Matter of Honour," Rose & Thorn Journal, Spring 2009
"Imprisoned," EveryDay Fiction, April 2008
"The Hidden Motif," Cezanne's Carrot, Autumn 2007
Non-fiction:
"Stringing Along," Arts Illustrated, Volume 6 Issue 3, October 2018
"A Public Space," adda, a Commonwealth Writers initiative, August 2016
"The Everlasting Car," Commonwealth Writers, September 2015